Have you taken up bird-watching? If you have, you're not alone. In May, The Associated Press reported that downloads of popular bird-identification apps, including those created by the National Audubon Society and the Cornell Lab of Ornithology, had doubled over the previous year. Also up were visits to Cornell's live bird cams and uploads to its crowdsourced bird-logging app eBird.
Looking to venture beyond the backyard bird feeder? Looking for a new observations spot? We found a few hot spots, for birders of varying levels of interest, that should result in multiple sightings during a visit.
Remember to check each of these hot spot's websites before heading out for hours of operation, COVID guidelines, trail maps, property guidelines and bird-watching etiquette.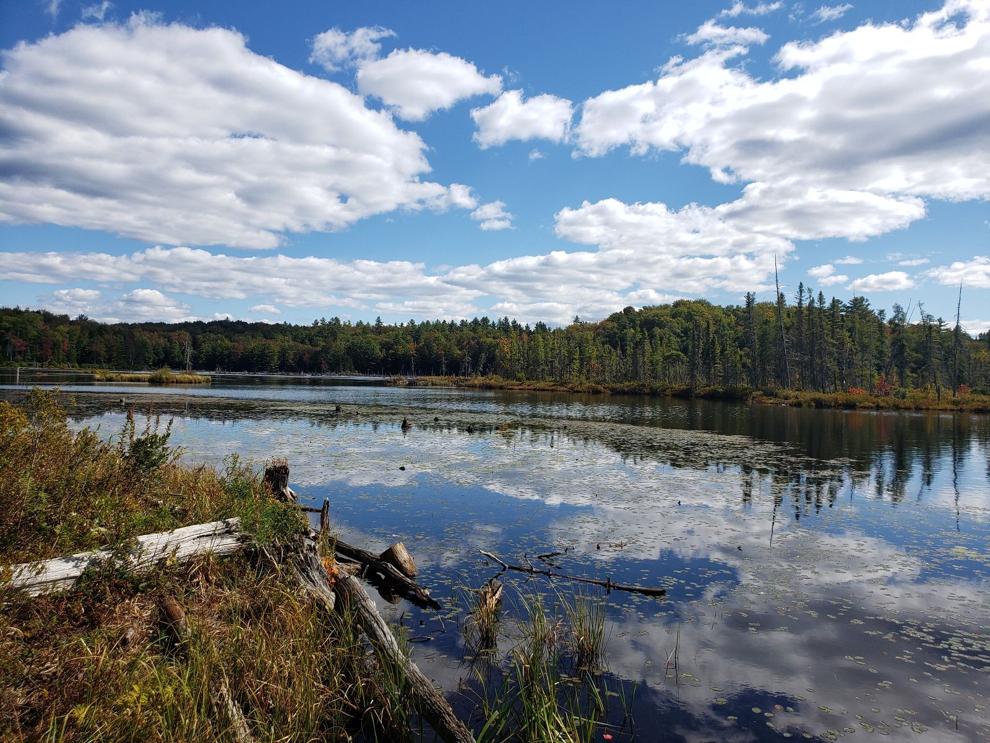 Gale Meadows Wildlife Management Area
Londonderry and Winhall, Vt.
fpr.vermont.gov/gale-meadows-wildlife-management-area
For those who like to observe birds from a canoe or kayak, the 200-acre pond and wetland complex of the Gale Meadows WMA is the place to check out. This 707-acre wildlife management area, overseen by Vermont Fish and Wildlife, boasts over 100 year-round and migratory bird species.
On the water, look for great blue heron, wood ducks and mallards, hooded mergansers and common loons. In the forested areas, Cooper's hawk and northern goshawk are among the forest hawk species that are spotted. Other reported species seen include sandpipers, killdeer, double-crested cormorants, kingfishers, swallows, scarlet tanagers, common yellowthroats and bald eagles.
West River Trail
Spring Tree Road, Brattleboro, Vt.
westrivertrail.org
A walk along the lower section of the West River Trail, which stretches from The Marina in Brattleboro to an old quarry on Rice Farm Road in Dummerston, will provide views of rich landscapes, railroad artifacts, and plenty of breeding and migratory birds.
Birds you might spy on your walk on the 3.5-mile path, built on the rail bed of the former West River Railroad, include sandpipers, egrets, herons, kingfishers, woodpeckers, swallows, wood thrush, starlings and bald eagles.
South Stream Pond and South Stream Wildlife Management Area
South Stream Road, Pownal, Vt.
fpr.vermont.gov/south-stream-wildlife-management-area
Interested in spotting waterfowl or other water-loving songbirds? South Stream Pond, a 24-acre habitat within the 130-acre South Stream Wildlife Management Area overseen by Vermont Fish and Wildlife, is a great place to spot waterfowl, including black, wood and mallard ducks. Great blue herons have been spotted this season, according to reports on ebird.org, as well as kingbirds, flycatchers, vireo, swallows, waxwings and a variety of woodpeckers and warblers.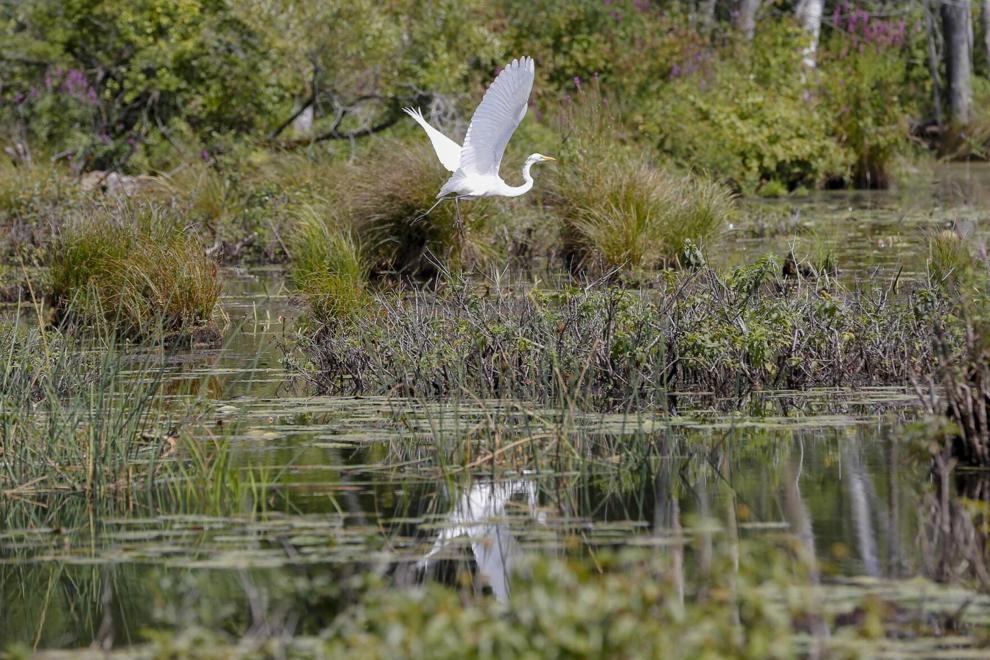 Canoe Meadows Wildlife Sanctuary
Holmes Road, Pittsfield
massaudubon.org/get-outdoors/wildlife-sanctuaries/canoe-meadows
Just a mile from the center of Pittsfield, Canoe Meadows is a respite from the monotony of everyday life. Head out on the gentle, flat trails that wind through the sanctuary's woods, wetlands and open fields. Managed by Mass Audubon's Pleasant Valley Wildlife Sanctuary, this 250-acre property provides crucial breeding habitats for grassland birds.
Birds to watch for here include red-tailed hawk, chickadees, catbirds, warblers, chickadees, yellowthroats, thrush, goldfinch, tufted titmouse, swallows and Cooper's hawks. A downloadable checklist is available on the Mass Audubon website.
Lime Kiln Farm Wildlife Sanctuary
Silver Street, Sheffield
massaudubon.org/get-outdoors/wildlife-sanctuaries/lime-kiln-farm
You'll observe more than birds as you hike along Lime Kiln Farm's 2 miles of trails, which loop through fields and woodland areas. The wildlife sanctuary is home to more than 500 plant species and 50 species of butterflies.
The ¾-mile Lime Kiln Loop will take you through hayfields where bluebirds nest, past a former quarry and lime kiln and a shrub swamp teeming with birds. For a longer walk, take the 1.8-mile Lime Kiln/Quarry/Ovenbird/Taconic Vista Loop. The loop connects several trails on the property, which take you through woodland areas offering spectacular views of the Taconic Range and the sounds of ovenbirds.
Birds recently spotted at the sanctuary, according to ebird.org, include hummingbirds, woodpeckers, vireo, swallows, catbirds, warblers, scarlet tanager and ovenbirds.
.