When a Russian couple go out walking with their enormous cat that seems to look like a "panther," they get some amazing reactions. With his enormous size, striking eyes, and silky coat, Vincent the cat has become an internet sensation.
Moscow-based Andrey Kolbasin and Anastasia Semerikova got Vincent after falling in love with him as a kitten; he now weighs 11 kilograms (24 pounds 4 ounces)—and is still growing.
"People are always impressed and sometimes, slightly horrified," Andrey told The Epoch Times. "When we walk with him in our arms, he always catches the eye and the brave ones ask to stroke him."
The couple regularly post photos and videos on their social media accounts for the Maine coon's half a million fans.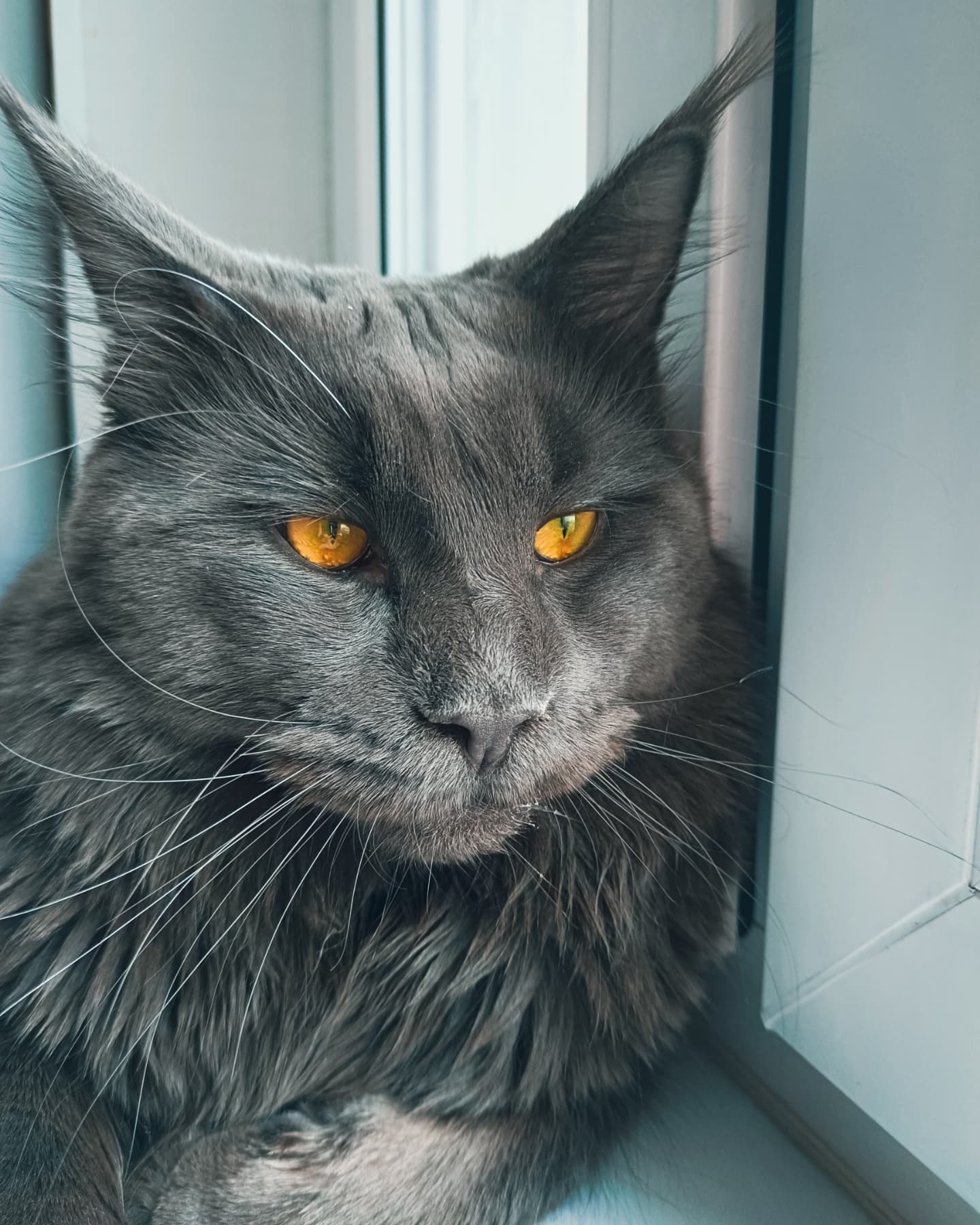 "When we decided to get a cat, we immediately decided on the breed and started looking for sales on the Internet and at exhibitions. Vincent was one of the first to appeal to us, but he was only two months old and at that age, taking a kitten from the internet is a risk," Andrey told The Epoch Times.
"We searched for some more, but still decided to take the risk of buying a kitten without a clear understanding of its pedigree, because our hearts were drawn to him."
From that moment, Andrey and Anastasia began to take care of their fluffy black cat. And the furry one truly follows his owners everywhere. Vincent even likes to sit at Anastasia's dressing table and try to "help with his paw" as she applies her makeup, and also gets involved in the couple's exercise sessions.
"Most of the time, he sits or lies and watches us from somewhere nearby," said Andrey.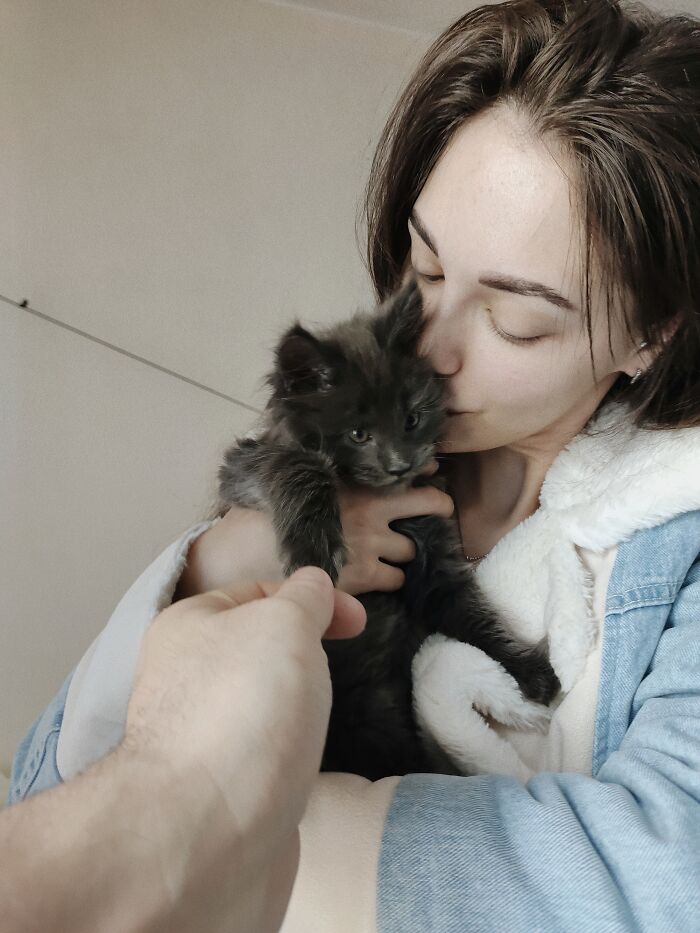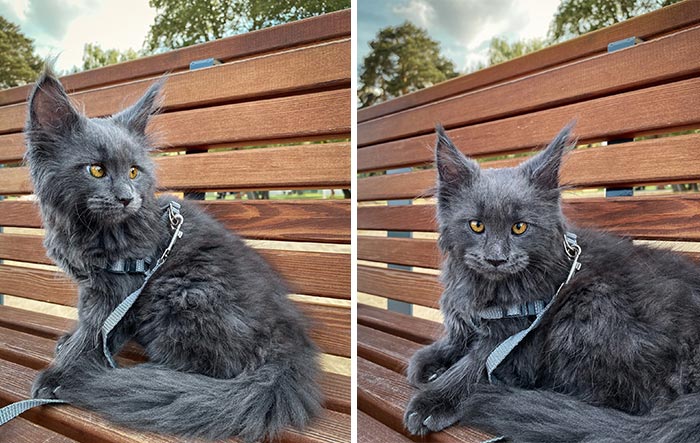 Like most domestic cats, Vincent has plenty of little quirks. He meows loudly in response to their sneezes and appears very sensitive to either of the humans in the house feeling bad.
"He's hard to touch during the day, but very affectionate in the morning when he comes to wake us up," Andrey said.
In summer, the couple take Vincent with them on picnics and walks in the park. Vincent also behaves a bit like a dog, according to his owners.
"He loves it when we throw a ball to him, which he then brings and asks us to throw again," Andrey added.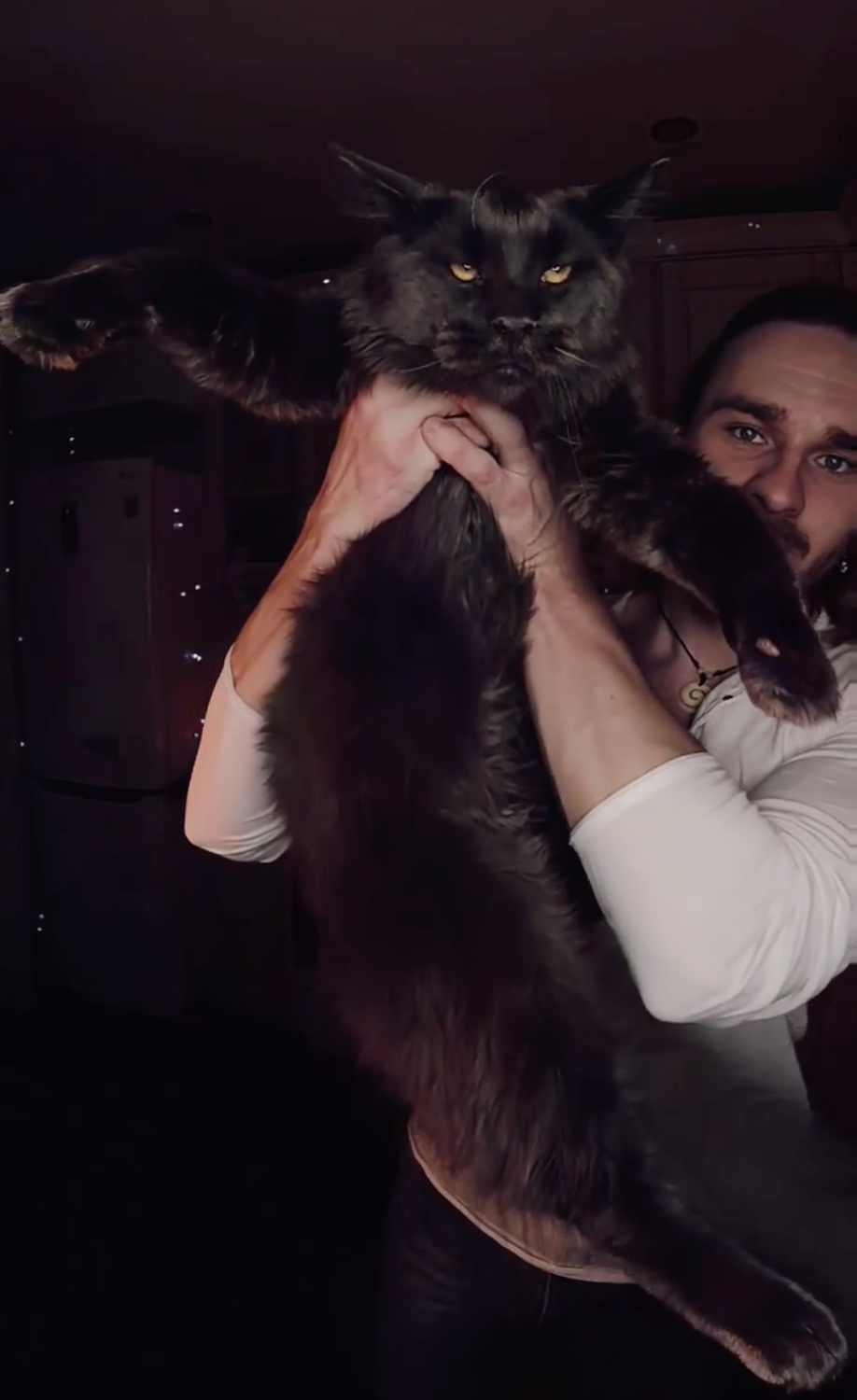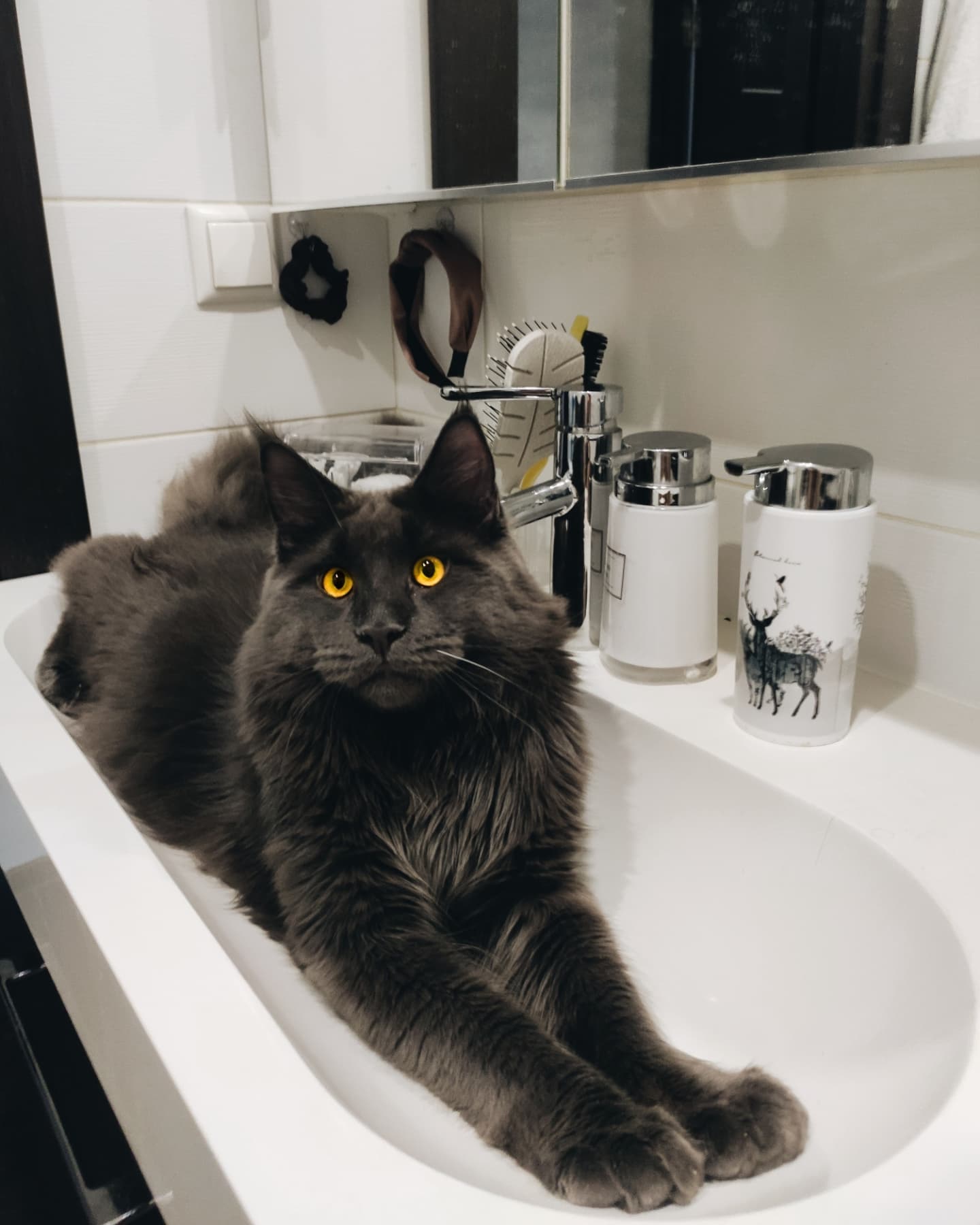 Typically affectionate and good-natured, the Maine coon is a hugely popular pedigree breed. The couple get asked a lot where they can buy the same cat.
"I consider the question to be wrong," said Andrey, "because there are no such cats—you need to look for special ones."
Share your stories with us at emg.inspired@epochtimes.com, and continue to get your daily dose of inspiration by signing up for the Inspired newsletter at: https://www.theepochtimes.com/newsletter
.