EAST WENATCHEE — When Wenatchee Kennel Club member Sue Edick called out "Cherry!" her dog Cubby, an Entlebucher mountain dog, barked loudly and leapt into action.
While most dogs might not react to the command, Cubby knew it well. He moved quickly from tree to tree, pausing only to sniff. When he found what he was looking for, he barked again and looked to Edick for feedback. She gave him a treat from her pocket for his good work and, almost immediately, he was moving down the line again in search of the scent.
Cubby was one of seven agricultural detection dogs — "ag dogs" for short — that attended the Wenatchee Kennel Club's training session on Monday to detect the scent of little cherry disease (LCD). Project coordinator Lynda Pheasant led the training, which took place at a cherry orchard in East Wenatchee.
Seven volunteers brought their dogs to the training session from four different counties including Chelan, Douglas, and Okanogan. The dogs were of various breeds, ranging from a German shorthaired pointer and a Rhodesian ridgeback to two standard poodles.
At the training session, samples of parts from LCD-infected trees were tied around healthy orchard trees. The volunteers led their dogs through the rows of the orchard, using the command "Cherry!" to get their dogs to start searching. The dogs were rewarded with treats when they successfully sniffed out an LCD sample.
"This is all about odor recognition," Pheasant said.
The disease can be difficult for humans to detect until the cherries themselves show symptoms, kennel club Director John Njus said. Cherry trees with LCD produce smaller, harder cherries that taste more bitter than unaffected cherries. According to Washington State University researchers, the virus can survive in any living plant tissue, making it "critical" to kill or remove all parts of a tree showing symptoms, including the roots; otherwise, the disease will spread to other trees.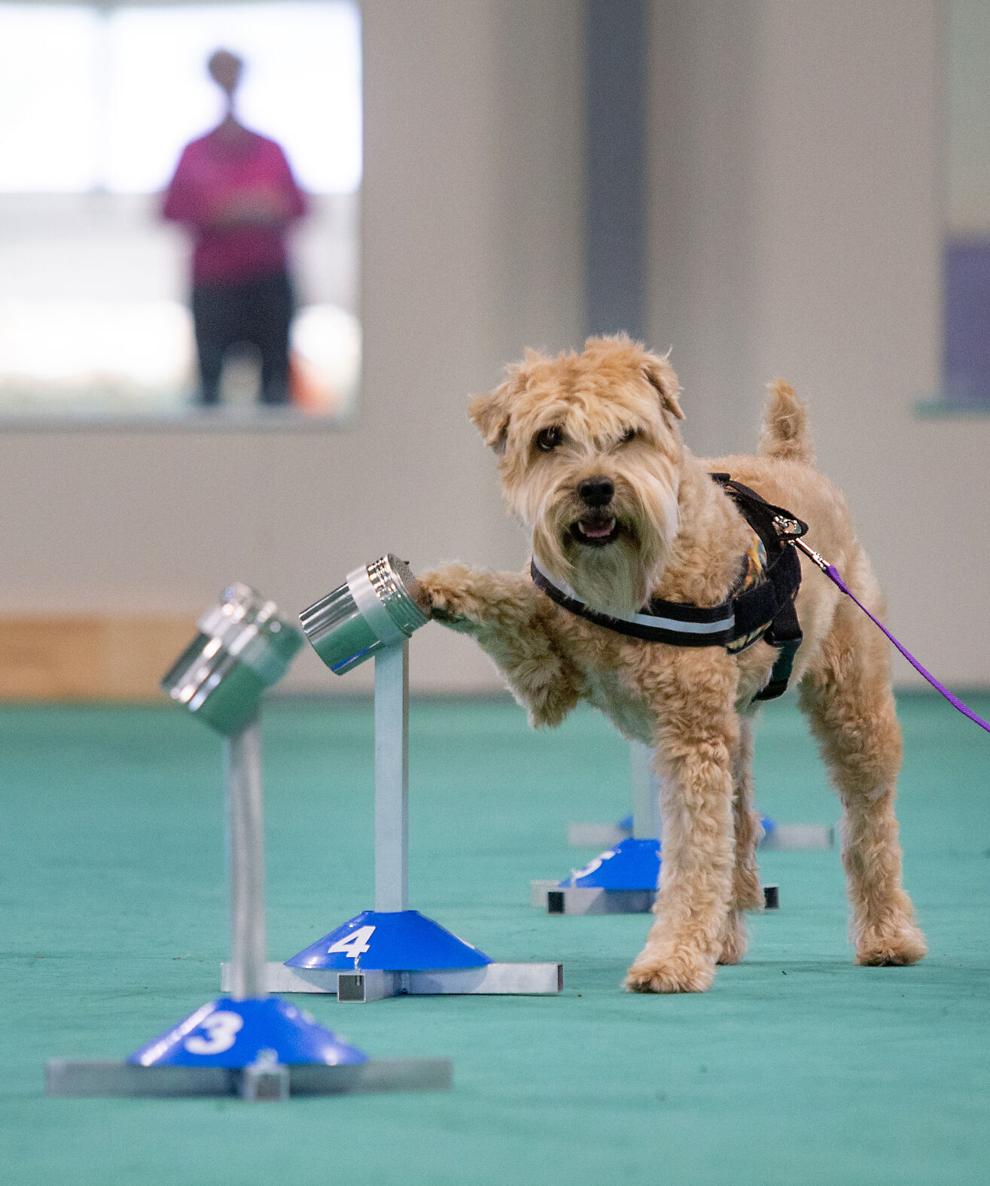 The ag dog program launched last March with pilot classes for dog-owner teams who had previously succeeded in the kennel club's scent work classes. The dogs learned, remembered, and detected four different scents and were able to communicate to their owners that there were no more samples to detect. Some of the dogs at Monday's training session were part of the inaugural class while others attended training as recently as the end of April.
After the training session, Pheasant, Njus, and five of the owner-dog pairs rendezvoused at the club's training center in East Wenatchee, which was built in 2019, to conduct a blind scent test to compare the ag dogs' detection skills against the findings of what Pheasant called a "sniffer machine" — a device designed to detect the LCD.
The dogs sniffed two sets of six identical cans. Each set of six contained one positive sample, four negative samples, and one empty can, Pheasant said, noting it was possible there were false negatives from the device that the dogs would detect as positive.
According to Pheasant, the point of the ag dog program is to allow everyday people to keep their orchards and trees safe by detecting the disease early. "Our ultimate goal is that we will take companion dogs to the agricultural community and teach people to train their own dogs in LCD detection," she said.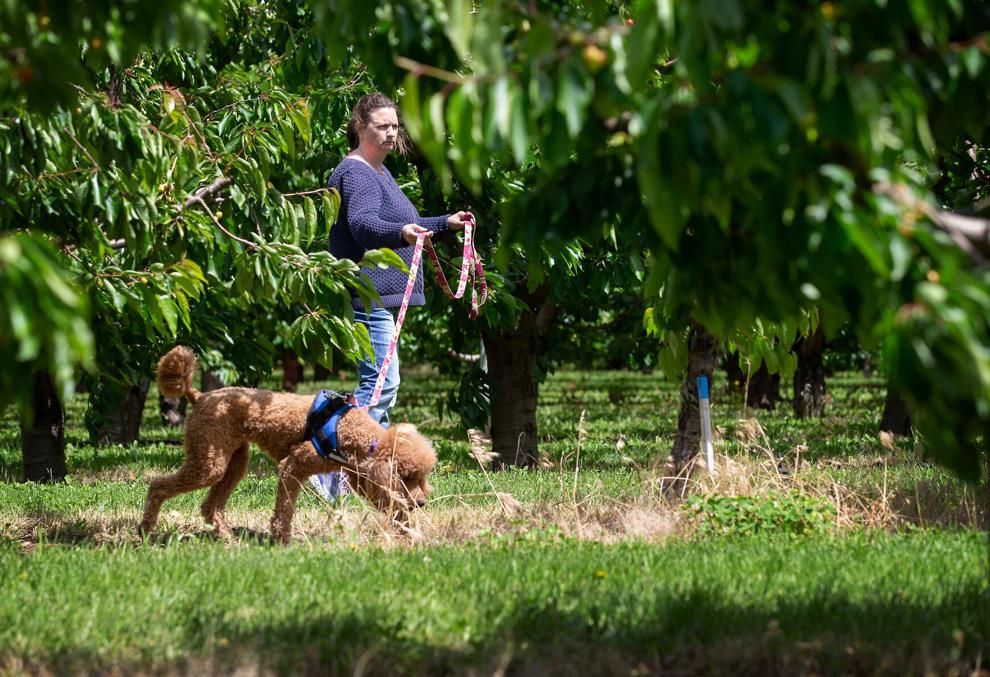 Copyright 2022 Tribune Content Agency.
.