Regardless of how warm it is, our dogs need to get for their daily walks. But pavement and concrete can become too hot for dog paws, even on just warm days, let alone those 90-degree and up days. Before stepping out, check the heat of the ground you're going to be walking on. Can you put the back of your hand on the ground for 7-10 seconds without discomfort? If the answer is no, it's too hot to walk your dog on. When it gets too hot outside, it's time to head indoors. Here are some Indoor places to walk your dog in Thurston County during warm weather.
Capital Mall
625 Black Lake Boulevard SW, Olympia
Capital Mall went dog friendly this spring and dogs are wagging their tails with happiness! Walk around the inside for the mall for some exercise, and then shop with your four-legged best friend at any of the dog-friendly stores in the mall – check the dog-friendly store list online or look for the dogs welcome decal on the outside of the shops. It's a great place to beat the heat. When it's time to sit and stay, grab a cool treat like a gelato or some boba.
Coastal Farm and Ranch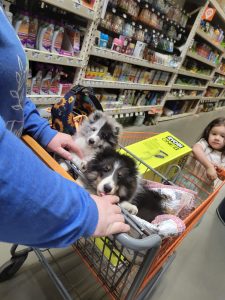 5500 Martin Way E, Lacey
The Coastal Farm and Ranch in Lacey is a large indoor store that's dog friendly – they will offer your pup plenty of tasty treats even – and has a lot of fun things to browse while your dog gets exercise. Shop their fun western clothes, find some new items for your garden or home and of course, pick up your dog's favorite treats or a new toy. Maybe you need some tools for your next project or fencing.
Home Depot
1325 Fones Road SE, Olympia
1101 Kingswood Drive SW, Tumwater
1450 Marvin Road NE, Lacey
Another large store great for walking in is Home Depot. They have a few locations in Thurston County, so chances are there is one near you. You can plan your next home improvement project while Fido stretches his legs and pick up some plants for gardening. They love to say hi to dogs and give them cookies. Just remember they do use heavy equipment instead of the store and it can be loud, which may scare some dogs.
Tractor Supply
4141 Martin Way E, Olympia
10616 Bald Hill Road SE, Yelm
Tractor Supply has two locations throughout Thurston County where your dog is welcome to cruise around with you while you shop. It's great for picking up farm and animal supplies – from pet rabbits to horses – and they have some fun seasonal décor that's always great to browse.
Lowes
4230 Martin Way E, Olympia
5610 Corporate Center Lane SE, Lacey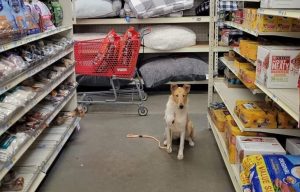 Like Home Depot, the two Thurston County Lowes stores has a lot of square footage to walk your dog indoors while you do some shopping. Maybe you need a new patio set for summer barbecuing or you need some yellowjacket traps and spray. Weeds have you down? Look at their options for pet safe weed control. Lowe's can also be loud for dogs that is noise sensitive.
Remember to not make any stops where your dog cannot accompany you when it's hot outside! The temperature in your car rises fast and you do not want your dog to overheat. Be respectful of pet polices. Only bring well-mannered dogs, keep them on leash and always pick up after your dog so that businesses will continue to welcome them.