Polly is not just another pretty face.
She's an athlete at the top of her game.
Polly is a 9-year-old, 18-pound Shih Tzu owned by Joan Shute of Bedford. The breed, a member of the toy group, typically excels in the show ring, but Polly is a champion agility dog.
This weekend, Polly is competing in the Masters Agility Championship at the prestigious 146th Annual Westminster Kennel Club Dog Show. Postponed in January in New York City due to the pandemic, Westminster returns for the second year to the grounds of the Lyndhurst Estate in Tarrytown, NY
Shute doesn't handle Polly in competitions — the pint-sized dog is too fast to keep up with, she said. She relies on a friend, Nicholas Carleton, to handle her. They met at American K-9 in Amherst, where Carleton is a manager and instructor, when Shute began taking classes with her previous dog.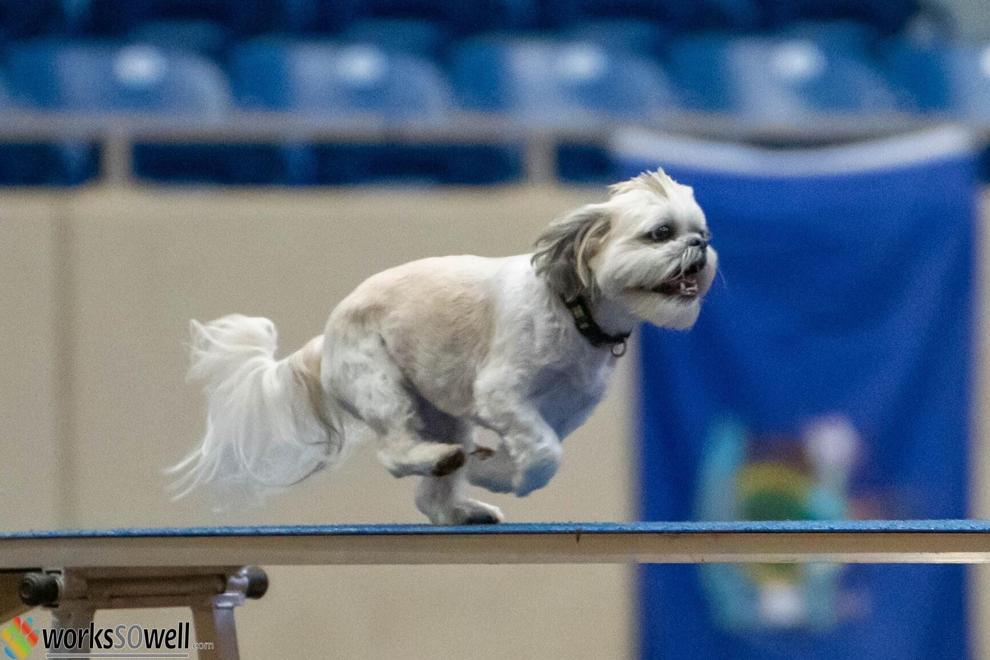 "It all kind of started as just something fun to do," Shute said. "Maybe that's the way it always starts."
After she got Polly, she started bringing her along to classes and the little dog took to it right way. "She got very fast," Shute said. "She was always way ahead of me."
Carleton began running Polly in agility competitions. "He loves Polly and Polly loves him," Shute said. "It's a mutual admiration society."
Polly has competed in national competitions, fourth finish at the American Kennel Club's Premier Cup last year, Shute said proudly. "She loves it," she said.
Shute said she has no expectations for Polly this weekend. "I just want her to have fun — and she does. She runs with a big smile on her face," she said. "She has the best time."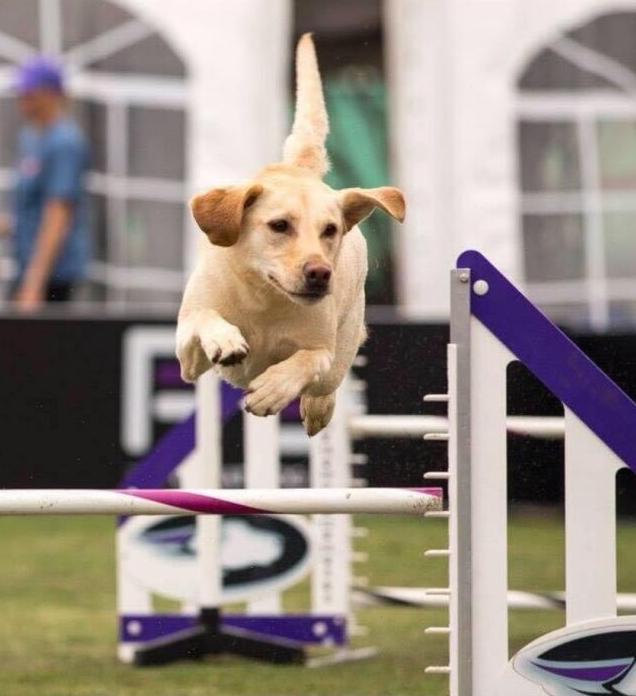 Carleton also will be running his own dogs — Goose the yellow lab and Tuna the border collie — at the Westminster agility championship, which will air on television this afternoon (Sunday).
A family sport
Agility is a family sport for the Carletons, who live in Raymond.
Jo-Ann Carleton, Nicholas' mother, competes with Gwendoline, an 8-year-old Pembroke Welsh corgi.
Gwendoline is a multi-sport athlete, competing in obedience and rally as well as agility. She placed second in her 8-inch jump height last year at Westminster's Masters Agility Competition.
Carleton said she and Nicholas have competed at every agility championship since the Westminster Kennel Club added the event to its dog show in 2014.
Polly and Gwendoline often compete against each other in competitions, pitting mother and son handlers against each other in the quest for a fast, flawless run. "It's fun to do this with my son," Carleton said. "It's something we both love."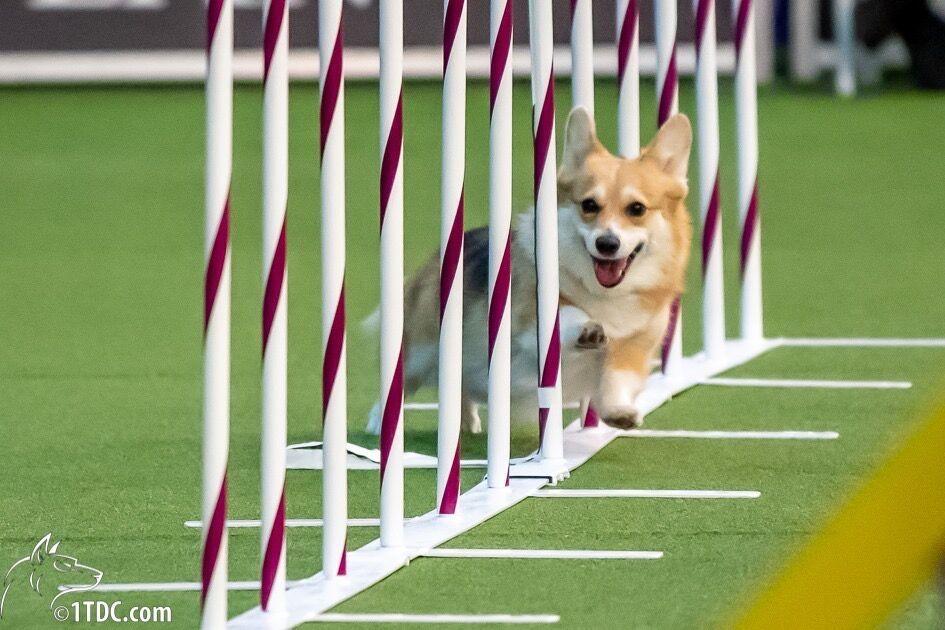 "I love agility because the herding dogs just love it, especially the ones that have a lot of drive," she said.
That's Gwendoline all over. She does not like the "table," where the dogs have to pause for five seconds before continuing the course, a difficult test of handler control.
"She usually barks at me the whole time," Carleton said. "She just likes to keep going."
Some dogs might get nervous at such a big show, but Gwendoline thrives at Westminster, Carleton said. "She just loves the whole crowd. She loves that whole atmosphere at Westminster: 'Oh, everyone's come to see me!'"
Whatever happens at this year's competition, Carleton said, "We're going to go in with a positive attitude, and have lots of fun."
family pair
Two other familiar faces at Westminster's agility championship this year are Amber McCune of Bedford and her superstar border collie, Kaboom. The team has won at Westminster twice in the 24-inch height class, won the AKC National Agility Championship in 2021, and represented the United States in world competitions three times.
Kaboom is now 10 years old. "Hoping the old guy still has it and can keep up with the young guns!" McCune said in an email.
This year, she's also running Typo, Kaboom's 5-year-old half-brother, and Shelby-Cobra, Kaboom's 3-year-old daughter, as well as a friend's flat-coated retriever, Granite.
McCune calls Joan Shute's Polly a "pocket rocket."
"She is by far the most athletic Shih Tzu that has ever lived," she said. "She has the heart of a race horse and (is) truly the 8-inch dog to beat!"
Prime-time judge
Nearly 3,500 dogs will be at Westminster this year, in breed competitions, agility and obedience. Twelve New Hampshire dogs are competing in agility and 31 will be in the breed judging, which begins Monday morning and ends Wednesday.
Derry veterinarian Dr. Elliott More will be judging the sporting group live on national television on the final night of the dog show. It's his sixth time judging at the prestigious show, but the first time he'll be judging one of the seven groups (herding, hound, non-sporting, sporting, terrier, toy and working).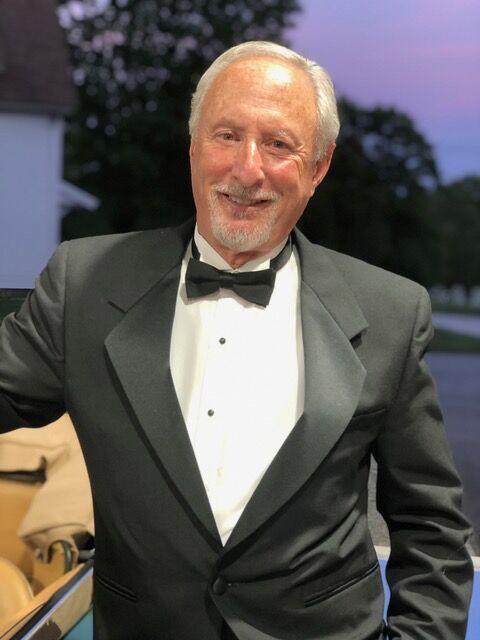 "I've done Best in Show at a lot of really big shows, but there's nothing like Westminster of course," he said.
The dog More selects to represent the sporting group will compete for Best in Show Wednesday night.
In addition to seeing the dogs, More said he is looking forward to seeing people who were unable to be at Westminster last year because of travel restrictions forced by the pandemic. "I really look forward to touching base in person with a lot of people that I haven't seen in a long time," he said. "It's terrific."
So, knowing that the camera will be closely focused on him as he goes over each dog individually, does More worry about what to wear to the big show?
Funny you should ask, he said. He bought a tuxedo years ago to judge at Westminster, he said, and it has served him well in his judging gigs over the years. But last year, when he tried on the tux before Westminster, "It was getting a little tight," he said.
"I had to splurge on a new tux."
Choosing appropriate formal attire for the televised dog show is more of a concern for the women judges than for the men, he said.
"We just drag our tuxes out and hope that they fit," he said. "The poor women, they have to think about a couple of things. Number one, everything being loose enough that you can bend over to examine the dogs."
Another concern, More said, is where to attach the microphone so people can hear the judge's instructions to the handlers; It's a lot easier on a lapel than on an elegant gown.
"There have been incidents in the past where the women have lost their mics down their dresses," he said. "Sort of a minor wardrobe malfunction."
.