A seasoned animal rescuer felt compelled to pull over after spotting a motionless cat on the road. His kindness likely saved the terrified stray, who was not dead, but suffered from a broken leg. Since being nursed back to health, the cat has found a family to call her own.
Theoklitos, 51, who goes by "Takis," owns and runs Takis Shelter near Ierapetra, Crete, Greece. Once when he was driving out of the city toward the shelter, he saw a young cat in the middle of the road.
"I thought the cat was dead, but when I passed, I said to myself, 'Stop … go back to check,'" Takis told The Epoch Times. "When I was one meter away, the cat opened her eyes and started to move. I tried to catch her… she got wild."
In video footage of Takis's encounter, shared on Facebook, the terrified stray runs away on her three good legs, but doesn't get far. Unwilling to give up, Takis makes an attempt to catch her again, but she hisses, bites, and scratches him in fear. He then returns to his car for a pair of thick leather gloves.
"I followed the cat and fought really hard… caught her and put her in the car," Takis recalled. "It was a fight between me and the cat, in a good way, because I was helping her. But she didn't understand what I was doing; she was in shock."
During the rescue effort, another car came speeding toward the scene. Takis slowed down the driver, reasoning that, if he didn't, the cat would probably lose her life.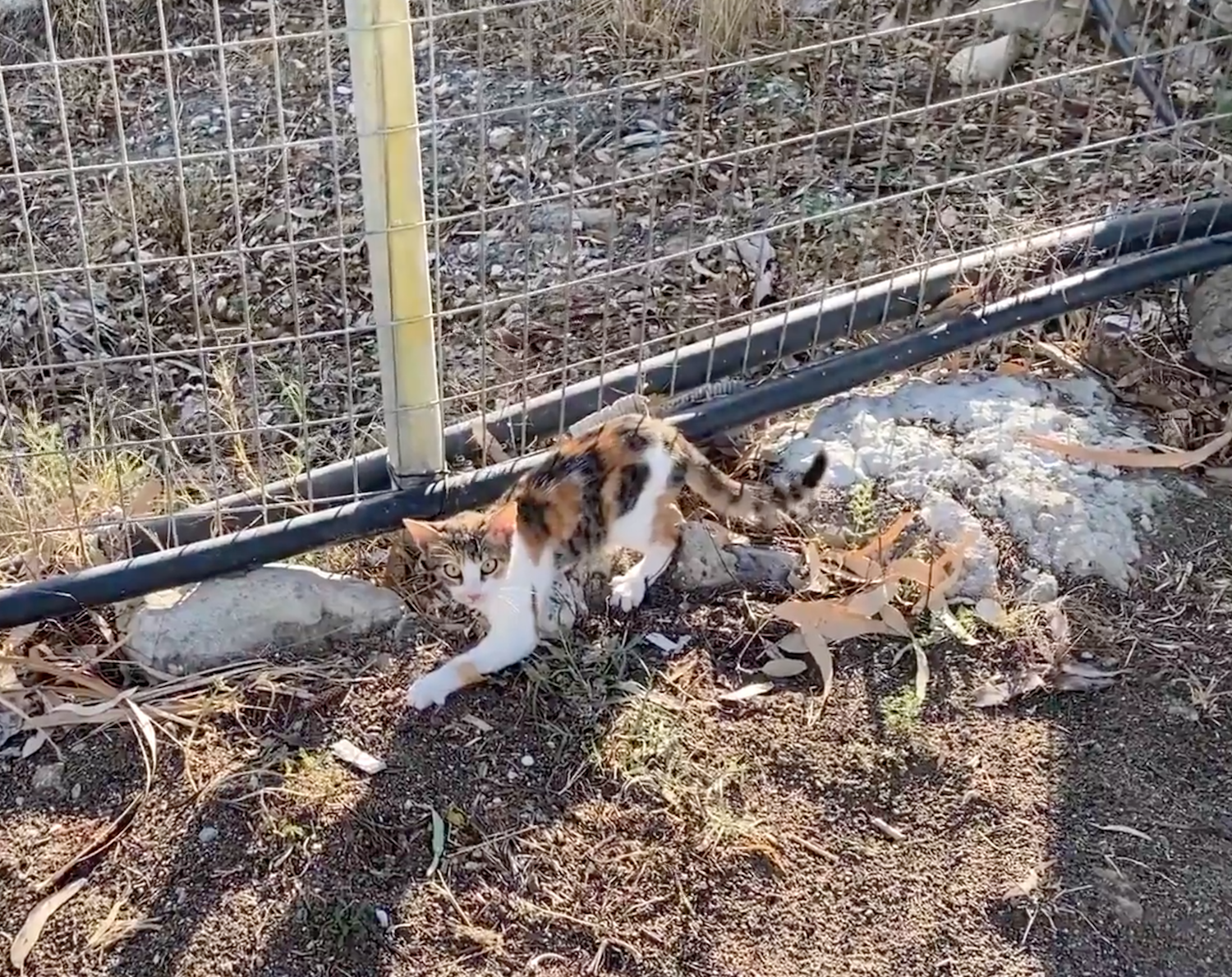 The feral, aggressive cat even tried to slice Takis's hand, but he still didn't give up on her.
Finally, Takis carried the cat by her front leg to his car, and drove to the vet, who addressed her broken leg. He then took the cat to his shelter, named her Athena, and placed her in a comfortable bedroom by herself.
He recalled: "At first, she was very scared. But after I spent time with her in the bedroom, and then she was together with another cat, slowly she started to trust me … she understood that we can be friends."
Athena also accepted Takis's touch, and before long, he was petting her freely. After a six-to eight-week recuperation, Athena felt calm and comfortable and was ready to be adopted.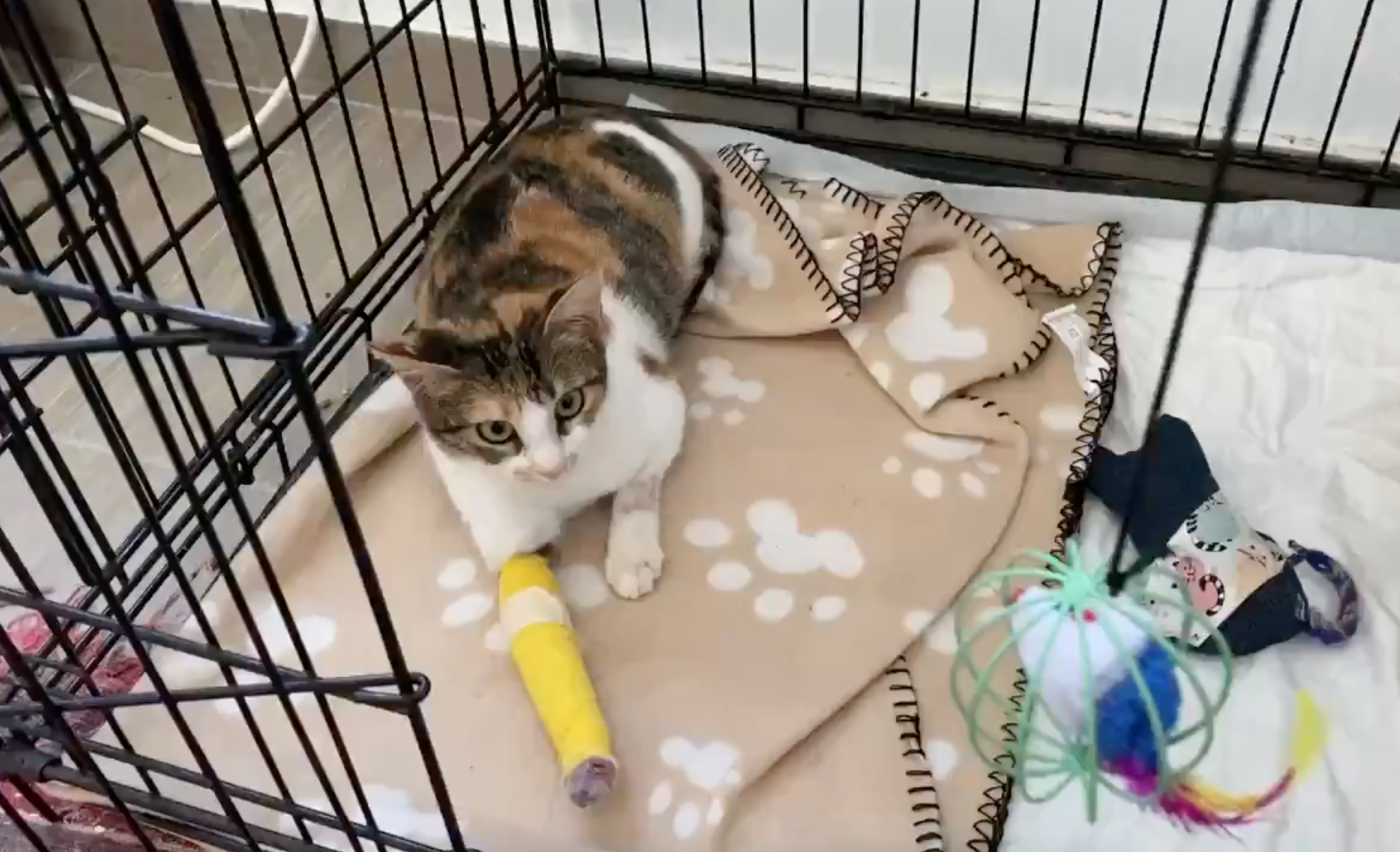 It didn't take long, roughly five months after being rescued from the road, for Athena to get a new adoptive family in the Netherlands, with whom she has become a bonafide cuddle-bug.
But her ordeal was not yet over. After the broken leg was healed, it was discovered that Athena had loose kneecaps, was still in pain, and needed an expensive surgery. Athena's new owner, Jessica Bos, raised a massive 3,815 euros (approx. US$4,030) toward the surgery, thanks to generous donors, many of whom had followed her story from the beginning.
According to Jessica's last update, Athena was operated on and then put under a rest period for the next 40 days.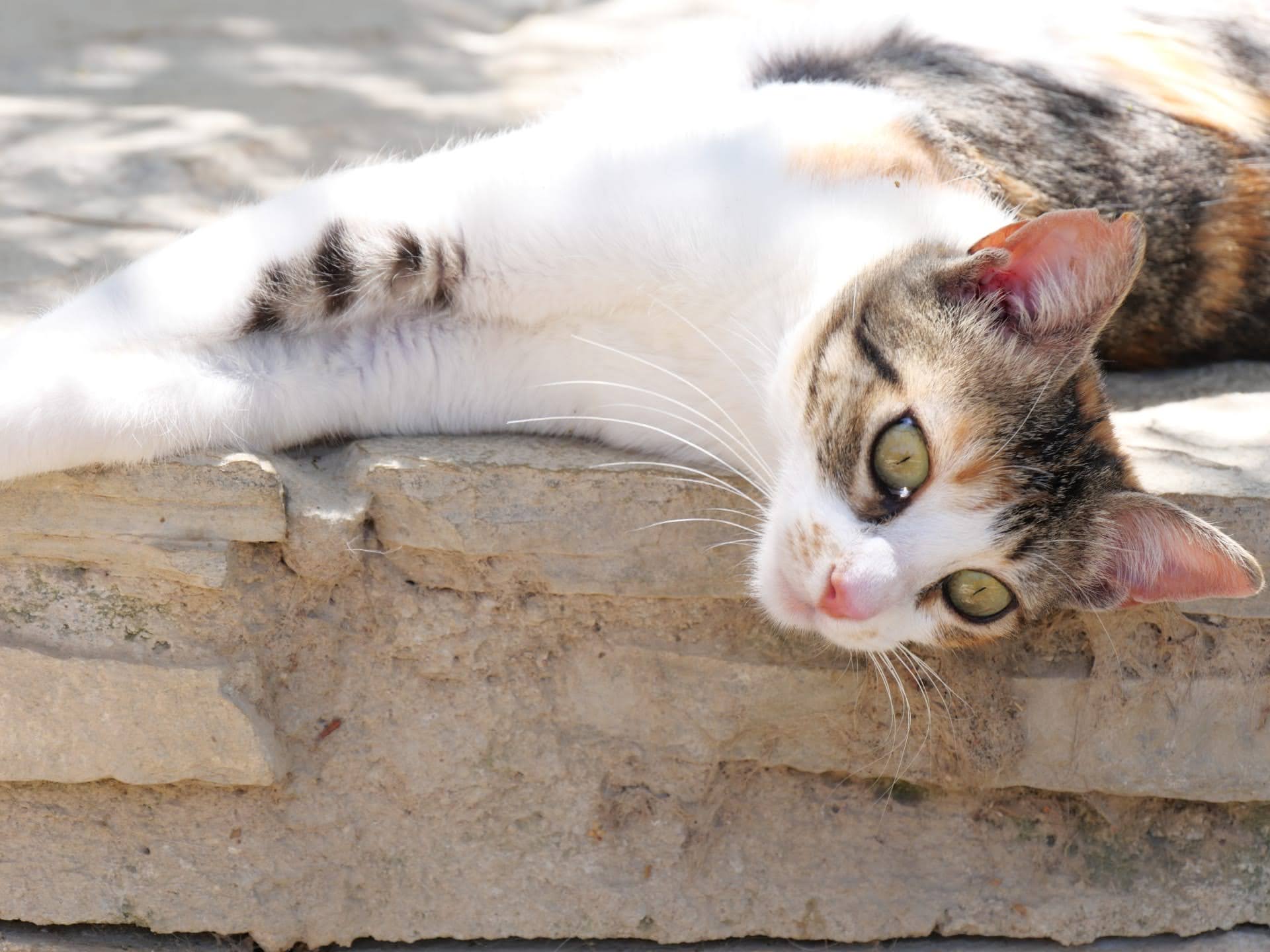 Just like Athena, Takis has seen hundreds of happy endings since opening his shelter eight years ago. He gave up a 20-year career as a DJ and nightclub owner to help animals after growing frustrated by the number of abandoned dogs in his hometown. To date, he has taken in around 2,000 dogs and cats.
"After visiting the rubbish area in my city, I found some dogs with big problems," Takis explained. "I helped them, but I ended up giving all my life, my money, and everything to the animals. I sold everything for the dogs."
Due to his actions, his own family brought doctors to check up on him, to see if he was ok or not.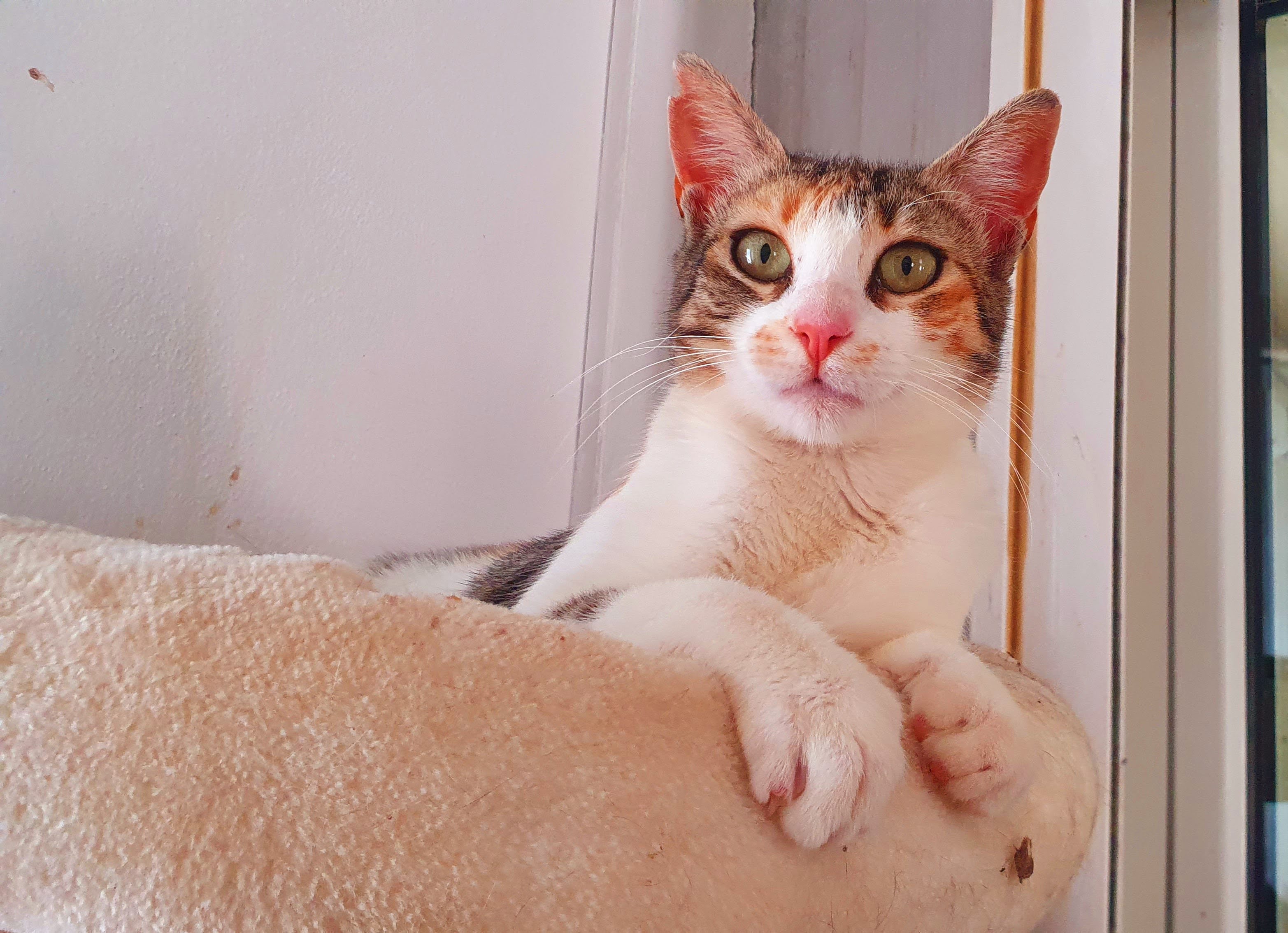 Since devoting his life to the shelter, Takis faced numerous challenges, such as living in a metal container home with little to eat, yet making sure his dogs and cats always had food.
However, things changed for Takis after a major newspaper in England wrote an article about him. Soon, a lot of people began helping him. Since then, the shelter has grown and he's received support from all over the world.
Takis opened his shelter with 70 dogs in 2013. Today, he houses 430, who run free on-site. He still lives among the animals, and concedes, "It's noisy," but he's always on hand to break up the occasional fight.
Takis is fighting, too, but his fight is for better lives for the dogs and cats of Greece.
"I live in one of the worst areas in Greece," he said. "The people here, they abandon their animals and we are suffering. For eight years I'm fighting to change the culture of the city… but it's still a big problem here."
Takis does what he does because he loves it, despite the sacrifices, and claims he will "never change" his life.
"As we say, 'No pain, no gain,'" he said. "I gave up so much, helping so many dogs. But when I see them all happy, when I see them all healthy, when I see so many dogs and cats adopted, I feel so beautiful in my soul."
Watch the video:
(Courtesy of Takis Shelter)
Share your stories with us at emg.inspired@epochtimes.com, and continue to get your daily dose of inspiration by signing up for the Inspired newsletter at TheEpochTimes.com/newsletter
.