Households in one of Western Australia's top tourist towns could be limited to two cats each in an effort to curb the feral population.
Key points:
People will need council approval to keep more than two cats under the proposal
A ban on cats in specific areas is also part of the council's control strategy
The Shire of Denmark CEO says state cat control legislation is insufficient for a growing problem
The Shire of Denmark, which has 183 registered cats, is consulting on proposed rules that would affect the owners of cats that are more than six months old.
Under the proposed rules, fines of up to $1,000 would apply for people who keep more than two cats without council approval.
Shire chief executive officer David Schober said feral cat populations were out of control.
"The abundance of feral cats is on the increase," he said.
"It's not declining."
Current legislation limited
Mr Schober says current WA legislation, The Cat Act, which oversees local government laws, is insufficient to fix the growing problem.
"[It's] not providing the necessary means needed to control cats in order to ensure the environmental degradation does not occur to the level that it currently is," he said.
The council is one of two shires aiming to ban cats in specific locations.
In the Wheatbelt, the Shire of Cuballing last month proposed a cat ban in areas around the Dryandra Woodland National Park, which is home to the endangered numbat.
The current legislation, however, does not allow for such bans.
"We're continuing to write to the [state] minister … about the limitation of The Cat Act," Mr Schober said.
"Every local government has a responsibility to do what it can to ensure that feral cat numbers don't continue to grow."
A necessary step
The Albany and Surrounds Feral Cat Working Group advocates for responsible cat ownership and educates the community, especially children, on the importance of cat containment.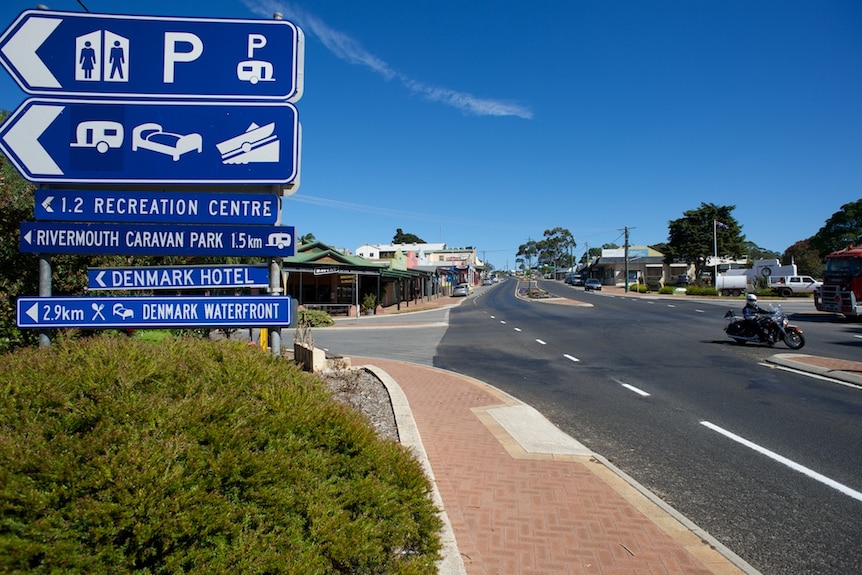 Founder Jenni Loveland said that while the Shire of Denmark's proposal might seem strict, it was necessary to fix the problem.
"I think that it's actually really good," she said.
Ms Loveland, a cat owner herself, says cats can be content in appropriate indoor spaces.
"If you actually meet all their needs and look after them well and give them everything they need, they can be happy inside," she said.
.