A cat called Tara is missing, after a mix up at The Bondi Junction Veterinary Hospital – involving another cat called Lara.
Tara and a similar looking cat called Lara were both being looked after by the same Sydney vet.
Lara was discharged – and her owner sent a family member to pick her up on her behalf.
READ MORE: Bodybuilder accused of scaling SCG threatens to hit reporter
She was mistakenly given Tara, instead of Lara.
Lara's owner realised Lara was Tara – but it was too late – Tara escaped.
And the cat has been missing for days.
Katie Matthews, Tara's owner, is overseas visiting family.
She was told her cat was missing – via WhatsApp.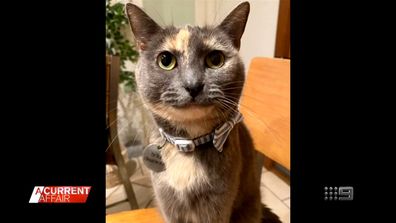 She said the vet has known Tara for four-and-a-half years, and the cat was even adopted from there.
"They're a vet hospital, they're responsible for care," she said.
"What if Lara was due to be euthanised and they took Tara and euthanised my cat?
"Tara was probably crying at the top of her voice in her box and this woman may have just opened the box to try and calm her down and she's obviously just escaped out the door and I really don't think it was that woman's fault.
READ MORE: Removalist company accused of holding people's furniture hostage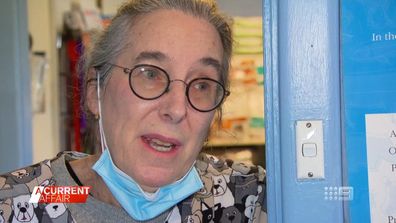 "She's irreplaceable – we're never going to stop looking for her."
The Bondi Junction Veterinary Hospital was made famous by celebrity vet, Dr Chris Brown.
Practice owner, Dr Julia Crawford, admits what has happened was a mistake and said the clinic is "at breaking point".
"It was a single mistake made by someone who in that moment wasn't thinking about what they were doing," she told A Current Affair.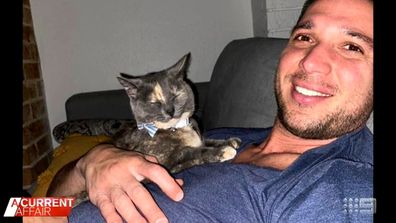 "Similar cats next to each other. Everything is labeled, everything's in the right place, and it was a human error.
"There are enough protocols, it was human error, she didn't follow the protocols. It's like a car accident.
"Our staff here are passionately feeling for this little cat lost in the rain."
She said she thinks Tara will be found and is probably hiding under something.
A Current Affair also found Lara's owner – and saw Lara sitting in the front yard.
The woman said she didn't know where Tara might be.
If you know where Tara is, contact Bondi Vet on 9389 8411
READ MORE: Warning over supply and price of veggies as flooded farmers battle to recover