James "Jimmy" Keene was sent undercover to try and get a confession from a suspected serial killer, Larry Hall, and this story is explored in Apple TV+ show Black Bird.
Keene, a convicted drug dealer played by Taron Egerton in the series, spent five months in the Medical Center for Federal Prisoners in Springfield, Missouri with Hall (Paul Walter Hauser) with the intention of getting close enough to him that he'd confess to the 1993 killings of Jessica Roach and Tricia Reitler.
Hall was convicted of kidnapping Roach in 1995, and during the investigation had confessed to killing both her, Reitler and other women. Later, Hall recanted his statement and claimed he was referring to dreams he had.
In real life, though, the operation led to some pain for Reitler's family, and they have spoken publicly about it.
'Black Bird': Why James Keene Angers Larry Hall's Alleged Victim's Families
When Keene was with Hall he managed to befriend the suspected serial killer enough to ask him about Roach, suggesting that he'd remain friends with him even if he confessed to several alleged killings.
In an interview with Dateline In 2012, Keene admitted that it was "the hardest thing [he's] ever done to sit there and pretend to be his friend and listen to this stuff and not just rip him apart" when Hall spoke of what he allegedly did to Roach.
After getting Hall's confession regarding Roach, Keene waited a short time before asking him about Reitler. When he did, Hall allegedly confessed that he did kidnap and kill her.
Later, Keene said he came across Hall in the prison wood shop where he was sitting with a map that showed the supposed location of several of his alleged victims, and carved wooden falcons Hall said were meant to "watch over the dead."
Keene left a message for the FBI saying that he had seen this map and, believing he would be released from prison soon after, decided to confront Hall. As a result, he blew his cover and got put in solitary confinement. When he was released, the map and falcons were gone.
Keene told Dateline: "People probably wouldn't understand the mounting pressure, that kettle is ready to boil over at any time, you know, and it just felt good to unload on the guy."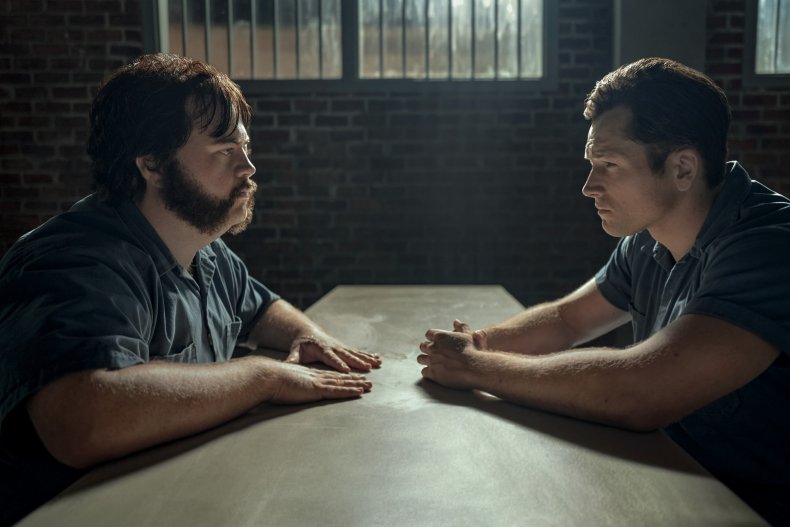 When asked about how him blowing his cover meant that no one has the map he saw Hall with, Keene added: "I'm disappointed I didn't wait a day or two at least, I should have waited a few more days. wish I could have done more for them but I did all I could do, and I feel in my being that I did all I could do."
Reitler's parents, Garry and Donna, only learned from the undercover operation and Keene's involvement in 2008, 10 years after the fact, in a Playboy article.
Speaking with dateline, They shared their anger over Keene blowing his cover, thus losing the chance they had at potentially finding their daughter's body.
Garry said: "Why would you have been so close and then give it up like you did?"
"I try not to dwell on that at all because it eats at me, and it's very hard to deal with that he was that close," Donna said.
Despite these comments, Reitler's parents have also expressed their gratitude to Keene for risking so much by going undercover to help them.
In an interview with CNN, Gary said of Keene: "I think my solace is the fact that there are men and women out there who care so much that they would sacrifice to try to find where she is, so that we can bring her home ."
Hillel Levin interviewed both Garry and Donna Reitler for his and Keene's book, In with the Devil: A Fallen Hero, a Serial Killer, and a Dangerous Bargainin which Donna shared how all she wants is "someplace to bring flowers" for their daughter.
In the acknowledgments for the book, Levin thanked Garry and Donna for "their incredible kindness to me and for their willingness to reopen the darkest chapter of their lives."
Donna told cleveland.com in 2009 that "I'm not interested in punishment or retribution. I just want to find out where my daughter is and bring her home. Sixteen years later, we're still sitting by the phone waiting for information. This constant up-and-down is painful. We've never been able to grieve."
Black Bird airs Fridays on Apple TV+